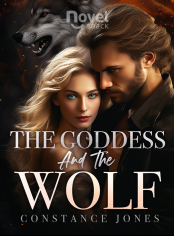 The Goddess and The Wolf
Constance Jones
515.3k Words / Completed
Start Reading
Add to Library
Introduction
"I
love
the noises you make when I go down on you, it turns me on and you taste so
sweet
, like honey."
When Charlie started dreaming about her ideal
lover
, she had no idea he could ever be real, or her
boss
and
fate
d
mate
.
After finally getting her dream job, Charlie meets the
CEO
for the first time only to find out he's the man who has fulfilled her every
sexual
desire in her dreams. This delicious,
muscular
, perfect man has been haunting her dreams for months, showing her everything she had always wanted but never thought she could have until she met him.
It
turns out that him being her
boss
is just the tip of the iceberg in what becomes an insane
adventure
of her discovering the
supernatural
is real, her true parentage, and a world she had no idea existed. All the while a sinister force is looming over her and her
Alpha
lover
, threatening to destroy the world as she knows it.
READ MORE
Comments
Sarah Shea

I wish I could get this as a paperback. it's a great book

08/07/2023 14:22

Phyllis Neel

I absolutely love this story and I bought it. It has small mistakes, like extra words. It is worthy of a good proof reader 👏 👏 👏

06/24/2023 01:12

bbeauty22

Love this book so far!

06/15/2023 14:02

Me Myself

s2d5 I really like the opening of this book. I am going to read a few more chapters, but will most likely add it to my library

04/19/2023 02:58

Molly H

s2d5 this caught my attention right away. I am interested in seeing what will happen next 🙂

04/18/2023 23:49

Sammy

s2d5 I read a few chapters and decided to give this story a try. Added to my library and glad that this book is completed.

04/18/2023 22:51

Mirela

s2d5 - I like the begining and when one of the characters has power. I can't wait to read more of this beautiful story.

04/18/2023 22:38

Tiffany Miller

s2d5 I like the start of the book. You have caught my attention right away. Makes me want to see how everything comes out.

04/18/2023 22:36

Gemma Butler

s2d5 I loved the introduction to this book. I've added it straight into my library and can't wait to start reading it.

04/18/2023 21:51

Reader-431917

s2d5 I have added this book to my library 📚 after just reading the introduction. it sounds so good!!!

04/18/2023 21:37