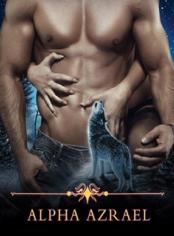 Alpha Azrael
K. K. Winter
44.3k Words / Completed
Start Reading
Add to Library
Introduction
"Look at me!", husky voice, coming from the man, who stood in front of me, ordered. I'm not ready to face my
death
, not just yet.
He placed the tips of his fingers below my chin and
forced
my eyes to meet his. Suddenly his eyes became pitch-black; his face still wouldn't give in any of his emotions.
"Mine!" he growled in his
Alpha
voice.
My head instantly hung low, be growled once again, obviously irritated by my
action
s. Goodbye,
cruel
world.
•••
Feared by all, wanted by many. He is an
Alpha
, just like others - cold, heartless,
ruthless
.
He has built himself an empire of chaos and destruction.
She's deadly afraid of him.
Little did she knew he is the last person she should be afraid.
WARNING: daddy kink MENTIONED, read at your own risk!!!
READ MORE
Comments
K. K. Winter

1. Dear readers, let me bring your attention to something. This is a book I wrote a very long time ago, years back when I barely started writing.

08/06/2023 10:59

Jay Tekk

So, we're just going to forget about him sleeping with the other woman? girl you're weak ass

06/23/2023 19:05

Julie Mejia Zertuche

3c4v Just started this story and so far it's really good, I haven't been able to put it down. Worth the read!!

03/30/2023 02:26

Bianca Yetzke

3c4v I loved how different this book was. I like how she's fighting and letting herself suffer to show him whose boss.

03/29/2023 18:51

Jeniffer Barnes Hurt

#3c4v# "Alpha Azrael", I loved this book. Totally original concept, I've never read anything like it. Loved it from start to finish and so hot 🔥

03/29/2023 18:46

MechEMa

#3c4v# so far I like it. I'm curious to see where this story takes the main characters and what happens at the party.

03/29/2023 18:46

Kristen Tedrow Cope

3c4v A very interesting story. Keeps you invested, wanting to read the whole story just to find out what happens. Definitely had some twists. Such a good book.

03/29/2023 18:44

Terrin Garis

#3c4v# Well that had a twist I didn't see coming. definitely looking forward to the rest of the story.

03/29/2023 18:35

Nedsa

3c4v this was a great read, things that you don't expect and good development in the characters. It's great to read about a stronger female lead at some points not so much!

03/29/2023 18:30

Christina Larson

3c4v I love it when the big bad alpha has to work for his mate. Azreal has such a bad reputation that Ren, a kick-ass fighter in her own right, doesn't want anything to do with him. You won't regret reading this one.

03/29/2023 18:28