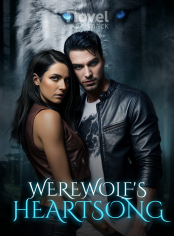 Werewolf's Heartsong
DizzyIzzyN
437.4k Words / Completed
Start Reading
Add to Library
Introduction
The LCD screen in the arena showed pictures of the seven
fight
ers in the
Alpha
Class. There I was, with my new name.
I looked strong, and my
wolf
was absolutely
gorgeous
.
I looked to where my sister is sitting and her and the rest of her posse have
jealous
fury on their faces. I then look up to where my parents are and they're glaring at my picture, if looks alone could set shit on fire.
I smirk at them then I turn away to face my opponent, everything else falling away but what was here on this platform. I take my skirt and cardigan off. Standing in just my tank and capris, I move into a
fight
ing position and wait for the signal to start -- To
fight
, to prove, and not hide myself anymore.
This was going to be fun. I thought, a grin on my face.
*
Mature
Audience Only: Contains
mature
luangege,
sex
,
abuse
and violence*
READ MORE
Comments
Olympe Jacquel

Is it just me or this style of writing is way too stuffy? The dialogues don't sound like dialogues and the descriptions are either unsuited for a 1st person POV or too wordy... A shame, 'cause the general plotline seems interesting...

12/06/2023 09:42

Dawn Schwarz

great story, but would love to finish the book

11/07/2023 14:01

Gianna Marie-Lynn Franklin

🥰😍

11/01/2023 18:27

Paula Rossbach

paragraph long descriptions of the outdoors really necessary? And there are a lot of them.

10/19/2023 02:01

Pam Cheek

getting better and better

10/09/2023 06:51

DJ "DJ Harris 161" Harris 161

Word correction: 'the trainer knew all along' not 'new'

10/03/2023 05:47

Sully

when are we getting a new update 😭😭😭😭

10/02/2023 18:37

lieske_tromp@hotmail.com

I am excited to read more...

09/24/2023 20:33

WolfHowler

This is the first book I've read so far. I absolutely love it and i can't wait to finish it #Happyliteracymonth

09/20/2023 03:43

T Cunny

still here waiting for Damien to show up

09/17/2023 20:36