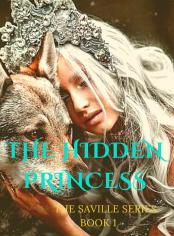 The Hidden Princess (The Saville Series Book 1)
ThatWriter Kari
153.1k Words / Completed
Start Reading
Add to Library
Introduction
'Our
mate
is near,' she said. I froze.
'Would he
love
us?' I asked her.
'Of course he will. We're a
pack
age deal,'
Before I can answer her, I was slammed against the wall with
war
m
lips
attac
king
mine. I gasped. The feel of his hand on my bare skin felt like burning fire.
"Mine." I heard him growled out before his sharp canines bit into the crook of my neck....
For Emma, the decision of staying with her childhood
sweet
heart or to search for her chosen is the only thing on her mind.
With the return of the
alpha
's son,
secret
s are revealed for our seven
teen
-year-old heroine.
The
truth
about her unique
wolf
is about to be exposed but a looming threat is lur
king
in the shadows.
Someone with a grudge for over two decades is loo
king
for her.
The Saville Series
Book 1
READ MORE
Comments
Bella Jersey 2

Pathetic and desperate girl straight ahead won't leave best friend alone.

05/17/2023 10:03

Donna Pember

#g9f3# I just added this book to my reading list. The first chapter was good. Can't wait to see where this story is going

04/04/2023 23:51

Jeniffer Barnes Hurt

#g9f3# "The Hidden Princess (The Saville Series Book 1)", I'm definitely adding this one to my library. I can't wait to start this series.

04/04/2023 21:09

Nini A

g9f3 love love her friendship with mason, so sweet glad they didn't involve romance there. not here for aiden

04/04/2023 19:24

Emily

g9f3 excited to see a new series that I can start! introduction looks interesting and the comments have a lot of praise!

04/04/2023 18:00

Rafael

#g9f3# I like the introduction. I was hoping for more information but the little that it says I am intrigued. I don't like the fact that they just met and he already marked her. but I want to read the story to see what is going to happen.

04/04/2023 14:47

Jan T

g9f3 #g9f3 I heard many good things about this story. the comments solidified it so I can't read to it this story!

04/04/2023 13:15

Sharon Dsouza

#g9f3# it's an amazing book. the entire series is captivating. I was so immersed in reading that I couldn't stop myself. the hidden princess is a well written and a must read book according to me!!!

04/04/2023 10:39

Play Time

#g9f3# i just loved the book. the character development is good. how she actually is in love with someone and has handsome protective brothers. it's a great read...

04/04/2023 10:37

Vivi Tay

she seem she live for mate not her people or family, all about mate n man

07/07/2022 01:28