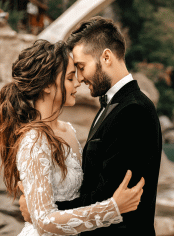 Reborn (The CEO's charming wife)
Best Selling author
96.3k Words / Ongoing
Start Reading
Add to Library
Introduction
I never thought that my
husband
's uncle
love
me in my previous
life
.
After being
betray
ed by my
husband
and
half-sister
and losing my
life
in a car accident. He was the only one who come to my funeral.
Now, I was reborn, swear to take back all of my things.
And have a
romance
with my
ex-husband
's uncle.
Superstar Christiana Foreman's world falls apart when she discovers that her
husband
of seven years is
cheating
on her with her own
half-sister
, Donna, and has been using her money to take care of her. Devastated, Christiana tries to escape but tragically dies in a car accident.
Miraculously reborn ten years earlier, Christiana is determined to avoid the people who fooled her in the past and steer clear of men altogether.
But when her
husband
's uncle, a charming and filthy
rich
CEO
barges into her
life
and wanted her so much, she finds herself struggling to resist his forceful presence.
Can Christiana navigate the pitfalls of her past to build a better future, or will the mistakes of those around her continue to haunt her?
READ MORE
Comments
Donna Boxhall

there's a lot of books like that not edited properly

09/11/2023 04:54

Beverly Jones

BeWaRe there are at least 5 duplicate chapters and numerous conversations that repeat continuously.

03/23/2023 04:51

Kelly Foreman

this book is okay so far it's just that everybody is long-winded a lot of stuff is repeated over and over again people's name changes their gender changes who they like changes and need some editing but I'm just waiting for some action to happen instead of everybody just talk talk talk it's starting to get a little redundant

03/06/2023 15:27

Eivon Ruffner

I hope Christina ends up with Lucas won't that piss everybody off

02/08/2023 19:32

Beverly Jones

How often do you update? When do you think the book will be finished? I hate starting uncompleted books. I end up regretting it every time!!

02/03/2023 09:02

Reader-119668

Christiana name changed to Alexa in this chapter. Rita became Kate in earlier chapeters as well.

01/27/2023 20:26

Samantha Hammond

great book! could use some editing

01/22/2023 20:30

leah ashton

sounds interesting. I wonder what changes she'll make

01/22/2023 16:33