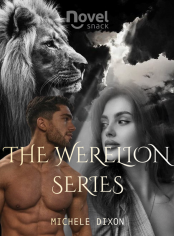 The Werelion Series
Michele Dixon
487.7k Words / Ongoing
Start Reading
Add to Library
Introduction
"Cat, I'm not going to
hurt
you. I just want to comfort you. Let me hold you while you sleep to keep the nightmares away." Trey
hurt
, feeling how scared she was, but he was determined to get her comfortable being in his arms. She was his
mate
, and no one would ever
hurt
her again.
"Only for tonight Trey. I can't allow more than that." Cat's voice was shaky, but the
war
mth of his body against hers felt too good for her to want to push him away.
"Cat, have you never been hugged or shown any
love
?"
"No, not in almost twenty years."
Cat is a
human
wor
king
as a
nurse
. Someone from her past is hunting her down, see
king
revenge
. Trey is a
detective
assigned to protect her. However, he is also a werelion, and she is his
mate
.
Will Trey be able to keep his
mate
safe from those wanting to do her harm?
Will Cat open her heart to accept his
love
when she has known nothing other than
pain
?
READ MORE
Comments
John Robinson

#50%offered I can't praise this series and this author enough. I have read all of the three completed books in this series and am reading the ongoing story. Although some tough topics are covered, sexual abuse etc, there is always light at the end of some very dark tunnels. I love the warelion family and in particular Cat, the formidable matriarch.

08/30/2023 09:03

Kisha

was book 2 a separate book at one time? I know I've read this before or something.

08/25/2023 01:43

Reader-059747

hasn't Emma suffered enough? I couldn't even finishe the prequel, as I was having horrible dreams by the time I reached the "nightmare" chapter, and chickened my ass out of the book 👀

08/24/2023 04:32

Reader-299086

I think Sax didn't mark her because once he does, it takes several days for her to recover, like his mom did.

08/13/2023 13:26

Fernanda Neto

#bingeread Normalmente leio livros de lobisomens e dragões. Leões foi uma boa surpresa. O facto de as personagens femininas se poderem transformar em leoas também foi uma boa reviravolta.

07/27/2023 20:16

Bella Jersey 2

Catherina steak lol

07/23/2023 18:58

John Robinson

#bingeread I absolutely love this series, although some of the themes included are quite dark the author always makes sure that light shines through. I would definitely recommend this series of books.

07/21/2023 14:57

Bella Jersey 2

now he's a pervert that likes to do perverted things

07/18/2023 22:09

Bella Jersey 2

the have a mole are the team. now that makes him worse in my book. that person chose to come in gang what a sick fvck

07/12/2023 04:04

Bella Jersey 2

Pedophiles are disgusting creatures that deserve to wiped off the face of the planet

07/09/2023 14:35