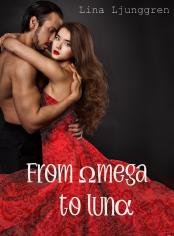 From omega to luna
Dripping Creativity
237.0k Words / Completed
Start Reading
Add to Library
Introduction
Graham's mind went blank. He was met by the most
beautiful
she-
wolf
he had ever seen. He let his eyes trail over her body. She was short and lean but had curves in places that made his mouth dry and his pants tight.
As he took in her face, his eyes met her ice blue ones, and he stopped breathing for a moment.
While he was frozen, his
wolf
was ecstatic and tried to push him for
war
d. She looked just as surprised as him. He took two strides and ended up inches away from her.
"
Mate
!" he growled, never brea
king
eye contact.
***Bella is an
omega
, lowest in rank of the
pack
. But she has accepted her place in
life
. Graham is the
alpha
, top of the rank.
Strong
, fierce, and determined to do what is best for his
pack
. In his mind, he doesn't have any time for a
mate
. Yet they meet each other in the midst of the biggest conflict between the
pack
s and
rogue
s to date.
READ MORE
Comments
Anna Lipton

#bingeread I am currently rereading this book for the third time while I wait to unlock another book. This author's writing is absolutely amazing and every time I read this book I get sucked into the story.

07/23/2023 06:36

Leah

good storyline.. but the writing is too descriptive.

06/16/2023 03:55

Reader-619813

the most amazing book I've read lately ! so good I couldn't put it down ! 💜

05/20/2023 11:55

Lisa Oatridge

like the story so far want to keep reading

05/08/2023 19:35

Betty Rose

I loved this book, it the least toxic wearwolf book I've read and that's including my own. All my love to the talented author ❤️

04/22/2023 11:02

jessie leach

okay but how cute would it be if Logan and Mickey raised Mavis??

03/31/2023 23:34

Kitty-694016

4v5b. this is the most positive book involving werewolves I have ever read. I hope to read more of her books in the very near future

03/30/2023 05:57

Julie Mejia Zertuche

4v5b Just started this story and so far it's really good, I haven't been able to put it down. Worth the read!!

03/30/2023 02:27

Jenna Mc Augustine

4v5b this was a good story. I love how Bella was always thinking.

03/29/2023 23:11

Marina Anić

4v5b.I'v finished reading this story and I must say that the books it's very great.I love interaction between Graham and Bella,so good.

03/29/2023 22:43